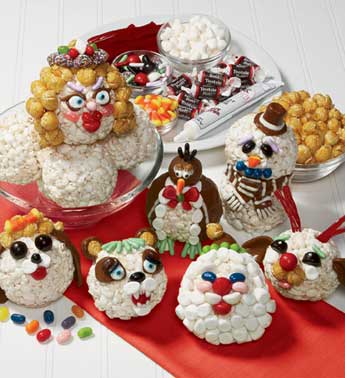 What
:
1 Popcorn Ball Decorating Kit from Popcorn Factory
Where:
Mommy Mandy
When:
Ending November 7, 2009
Why
: So, I want this. Period. I want to make popcorn balls and I want to decorate them and I want to give them to all my friends for Christmas and decorate my house with them. The kit looksl ike it has a lot of extras such as edible eyes, top hats, etc.
**This goes on my Wishlist, NOT just because I want to buy it, but because I think this is such a fun craft to do on your own. While, I am sure the kit makes it easier, this is def. something you can do on your own.
Chances of Winning: 1 in 25.5