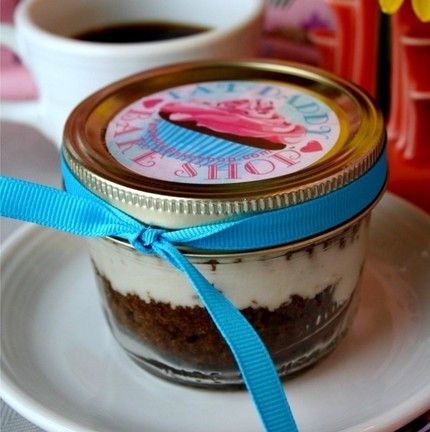 What
:
$10 GC to Bangerang Bake Shop
Where:
She Scribes
When:
Ends December 28, 2009 (midnight)
Why
: Just read the description, a cupcake in a jar. These look DELICIOUS!! I love the name too. I would Def. send these to a friend as a surprise gift. I think Kyla if she would get it in time.
This is not your plain ol' cupcake....this is like a HUGE soft, gooey, fresh baked, homemade chocolate chip cookie loaded into a jar!!! The cake is made from a sweet brown sugar batter that surrounds creamy semi sweet chocolate chips baking into a melty mass of divine goodness. YUM!!!! Layered with our signature double vanilla bean buttercream this spectacular cupcake is a crowd pleaser!